Fall Decorating Ideas for the Home
Bring the season inside with these decorating tips


Cozy sweaters, warm mugs of cider, and beautiful leaves swirling in the crisp air—oh autumn, we've missed you.
Are you ready to embrace the changing of the seasons and put a little fall color into your home? Check out these sensational fall flourishes you can add to your décor this autumn.
Warm it up
Mother Nature is swapping out her summer greens for a wardrobe of warmer hues—why not dress your home in them, as well?
Signal the arrival of autumn like the leave do—with rich reds, oranges, and yellows. To give some pop, try complementary colors such as russet, gold, or ocher. A great place to start is the living room. Blankets and throws, pillows, and coffee table accent pieces are inexpensive, portable articles you can change with the seasons. Other pieces easy to swap out include the artwork on the walls or maybe even the rugs and mats on the floor.
Can't pick just one color? Plaid is rad—and it's a perfect cozy pattern for fall. Try a few toss pillows, or a tartan throw—or even upholster a chair. Want a distinct contrast to the warm reds and oranges elsewhere? Pick a pattern with a vibrant blue or green mixed in.
Tactile Textiles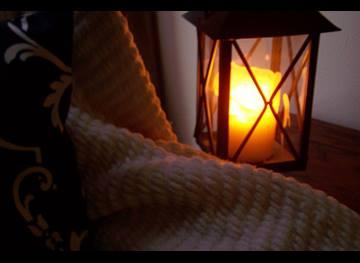 While the warm weather of the summer inspires linen choices in cool, lightweight materials, the brisk air of fall calls for heavy, durable, warm fabrics. From table runners and coasters to lamp shades and curtains, there are myriad opportunities to transition the textiles in your home from beachy to burlap or sheer to knit. Toss a fleece throw blanket over an armchair, or accent your sofa with cable-knit pillows to give the atmosphere a cozy feel. Faux fur blankets makes it deliciously decadent curling up next to the fire, and shearling rugs keep toes toasty when you hop out of bed in the morning.
Pump(kin) up the Volume!
While growing and greening are the hallmarks of spring and summertime, life outside in the fall is mostly devoted to hibernating or migrating. But that doesn't mean your centerpiece has to suffer! Rather than using cut flowers in a vase, add visual interest with small pumpkins and decorative gourds from your local grocery store or farmers' market instead. The come in a wealth of sizes, shapes, colors, and textures and can go in virtually any room of the house. Miniature pumpkins go great on mantles, bookshelves, and dressers, while medium and larger gourds can add flair to your foyer and front porch.
Not quite ready to give up the blooms? Make a "mumkin": hollow out a pumpkin or other large gourd to create a living flowerpot, and place a mum, pansy plants, or other cold-hardy flower inside.
Other fall foliage that makes for long-lasting and colorful arrangements include ears of Indian corn, dried seed pods (such as lotus pods, baptisia/false lupine, or locust seeds), and ornamental dried grasses (wheat stalks, cattails, bunny tails, dune grass, or pampas grass) all are versatile choices.
For bright pops of accent color, try dried pepperberries, dogwood branches, or even sprigs or ropes of dried chili peppers.
Make Scents to Me
Our sense of smell is closely linked to memory and emotion, so taking advantage of it is a great way to instill a sense of homey comfort on a cool evening. Soaps, candles, or sachets in warm scents like pumpkin spice, apple pie, and cinnamon or in woodsier, more earthy smells like woodsmoke, tobacco, and spice say "Come in and sit while."
Other easy ways to bring in the scents of fall? Make a simmer pot: fill a small saucepan with water and add cinnamon sticks, orange rinds, apple slices, and cloves and place it on the stove on low. For a twist, experiment with other less traditional ingredients like vanilla, anise, bay leaves, pear skins or nutmeg.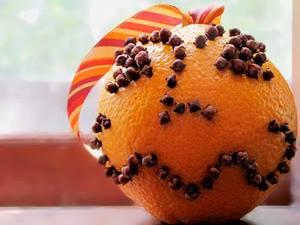 In folk medicine, pomanders were supposedly able to ward off infection. While this may or may not be the case, they do serve as a wonderful all-natural air freshener. Stud an apple or an orange with whole cloves and tie with a festive ribbon. Place it in a drawer like a sachet, hang in a doorway, or fill a decorative bowl with them and set them on the table.
There are endless possibilities when it comes to decorating your home for autumn. With a bit of creativity and an afternoon's worth of free time, you can have your home ready for those first crisp afternoons—whether you're entertaining friends and family or simply relaxing alone curled up by the fire with a book and a mug of mulled cider.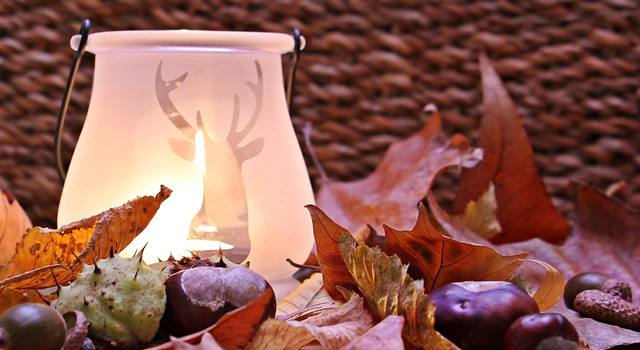 What others have viewed...

Step 1:
Design Consultation
Our design consultants provide in-home or no-contact virtual meetings to listen to your design needs and provide a plan to improve your home.


Step 2:
Measure & Manufacture
Project Technicians ensure accuracy and answer any last minute questions before sending in the order for your fully customized windows.

Step 3:
Installation
Our Installers treat your home as if it were their own and clean up afterwards.

Step 4:
Customer Care
A robust limited warranty is backed by a commitment to making sure your windows function as expected.