Sliding Frenchwood® Patio Door
Also referred to as gliding doors, Frenchwood® sliding doors have the same aesthetic appeal as standard French doors, but leave your floor space free for furniture and walkways. These traditionally styled doors are available in several interior finishes, including ready-to-paint. The frame of the sliding French patio door is covered with a rigid vinyl sheath for an attractive appearance with minimal maintenance. Reach-out locks also provide the door with increased security.
72,600
Projects have been completed in your area
Why choose Sliding Frenchwood Patio Doors?
SIMPLE OPERATION - Dual ball-bearing rollers, self-contained leveling adjusters, and climate-neutral performance mean easy operation, even in the toughest environments.
CONVENIENCE - The frame is covered with a rigid vinyl sheath for durability and minimal maintenance. A between-the-glass blinds option is available for added privacy.
PEACE OF MIND. - Solid, secure construction with multiple locking points offer an added level of security.
COMFORT - Continuous weatherstripping and interlocking design features help keep your home draft-free and provide energy saving.
VERSATILITY - Available in single and multi-panel configurations, as well as custom sizes. Stainable oak, maple, pine, or a prefinished white interior. Multiple grille, color, and hardware options allow customization to match almost any style.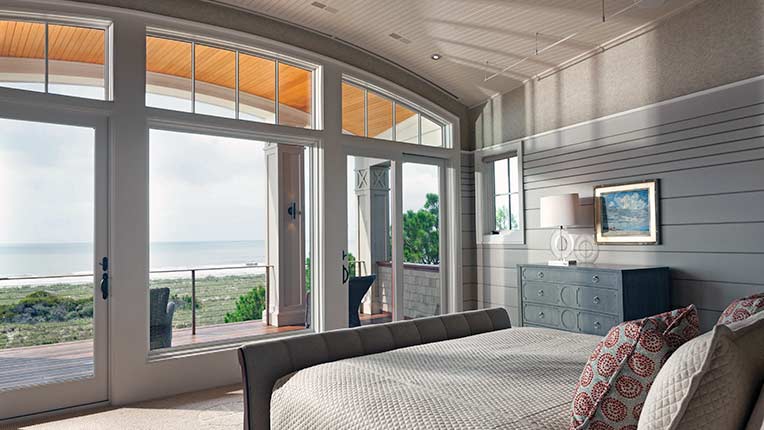 Buy One Get One 40% Off Each Window and Door PLUS $120 Off Each Window and Door*
PLUS 12 Months $0 Money Down, 0% Interest, and $0 Monthly Payments*
Offer ends 09/30/2023
Minimum purchase required. Interest accrues from date of purchase, but is waived if paid in full within 12 months.*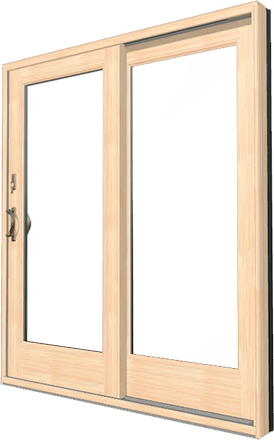 Design Your Door
Our patio doors are custom built, meaning a nearly limitless selection of styles, colors, and grilles to fit your home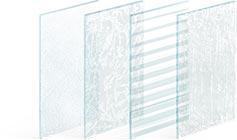 At Renewal by Andersen, we'll help you sort through the details of glass heating and cooling performance, visible light transmittance, and ultraviolet (UV) protection to pinpoint the right glass for you.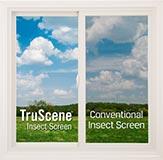 PATIO DOOR SCREENS
Gliding insect screens are available for double panel, hinged patio doors and gliding patio doors.
Retractable insect screens are available for all patio door styles. For Frenchwood outswing patio doors, they are mounted on the interior only.