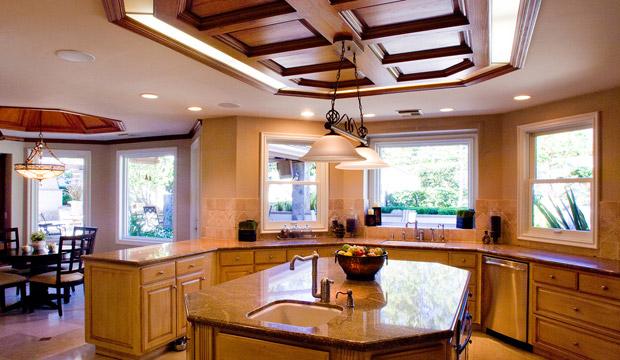 Are you a home design nut? An architecture fanatic? Planning a home project soon? Or maybe you need to have a presence on all the popular social media platforms. If any (or all) of these apply, you should be on Houzz.
Houzz is a social media platform for home remodeling and design that connects homeowners with architects, designers, builders, landscapers, window replacers, and more. Homeowners (or users who dream of one day owning and decorating their home) create ideabooks where they gather images found on the Houzz database.
For example, if you're thinking about redesigning your kitchen you could create a kitchen ideabook and fill it with images of your ideal sinks, countertops, cabinets, windows, or just general images of kitchens you like. When it comes time to make your dream kitchen a reality, this ideabook can be shared with designers to provide them with a better understanding of your ultimate vision.
If you think Houzz sounds like a glorified Pinterest, think again. Beyond image organization and sharing, Houzz has a discussion function where homeowners can discuss dilemmas and bounce ideas off of other homeowners and professionals alike. Users can also directly message professionals with questions about their work and read reviews on past services. Houzz is a social media platform created for home remodelers by home remodelers.
So if you have a remodeling or design project in your future, consider using Houzz to store your plans, get new ideas, and find professionals in your area. While you're there, look up Renewal by Andersen on Houzz for replacement windows to add to your ideabooks!
"Pinterest" is a trademark of Pinterest, Inc.
What others have viewed...

Step 1:
Design Consultation
Our design consultants provide in-home or no-contact virtual meetings to listen to your design needs and provide a plan to improve your home.


Step 2:
Measure & Manufacture
Project Technicians ensure accuracy and answer any last minute questions before sending in the order for your fully customized windows.

Step 3:
Installation
Our Installers treat your home as if it were their own and clean up afterwards.

Step 4:
Customer Care
A robust limited warranty is backed by a commitment to making sure your windows function as expected.