What Is a Casement Window? 4 Things You Probably Didn't Know!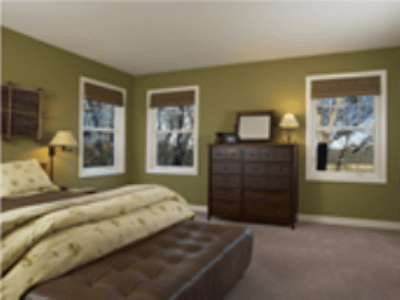 With the different types of windows, learning the ins and outs of all of them can be difficult. That's where we step in! Have you heard the term "casement window" bandied about but not exactly sure what a casement window actually looks like? Read on fellow window enthusiasts – we'll break it down for you.
So what exactly is a casement window?
A casement window is any window that is attached to its frame by one or more hinges. Specifically, windows attached to the frame on the side (windows hinged at the top are awning windows, but more on that later). Basically they're like doors, only instead of opening with a knob they open with a crank.
Here are four things you probably didn't know about casement windows:
1. They're energy efficient
Casement windows are actually our most energy efficient, ventilating window style. This is because casement windows close tightly, locking at multiple points to produce a weathertight seal that minimizes air infiltration.


2. Great for hard to reach areas.
Need a window above your cabinets, counters, or some other spot where opening requires a bit of a reach? Casement windows are designed for easy opening and surprisingly easy cleaning.
3. Ideal for natural ventilation.
Casement windows can be hinged to open at nearly any angle. This allows you to direct breezes into your home for natural ventilation. Take the most of those spring breezes!
4. Provides excellent natural light.
Are you dying for a picture window, but don't want to lose functionality? Casement windows provide the full sunlight, giant expanse of a picture window but they open! It's the best of both worlds!
What others have viewed...

Step 1:
Design Consultation
Our design consultants provide in-home or no-contact virtual meetings to listen to your design needs and provide a plan to improve your home.


Step 2:
Measure & Manufacture
Project Technicians ensure accuracy and answer any last minute questions before sending in the order for your fully customized windows.

Step 3:
Installation
Our Installers treat your home as if it were their own and clean up afterwards.

Step 4:
Customer Care
A robust limited warranty is backed by a commitment to making sure your windows function as expected.