5 Patio Decorating Ideas for Spring
5 tips to help you jazz up your patio for warm weather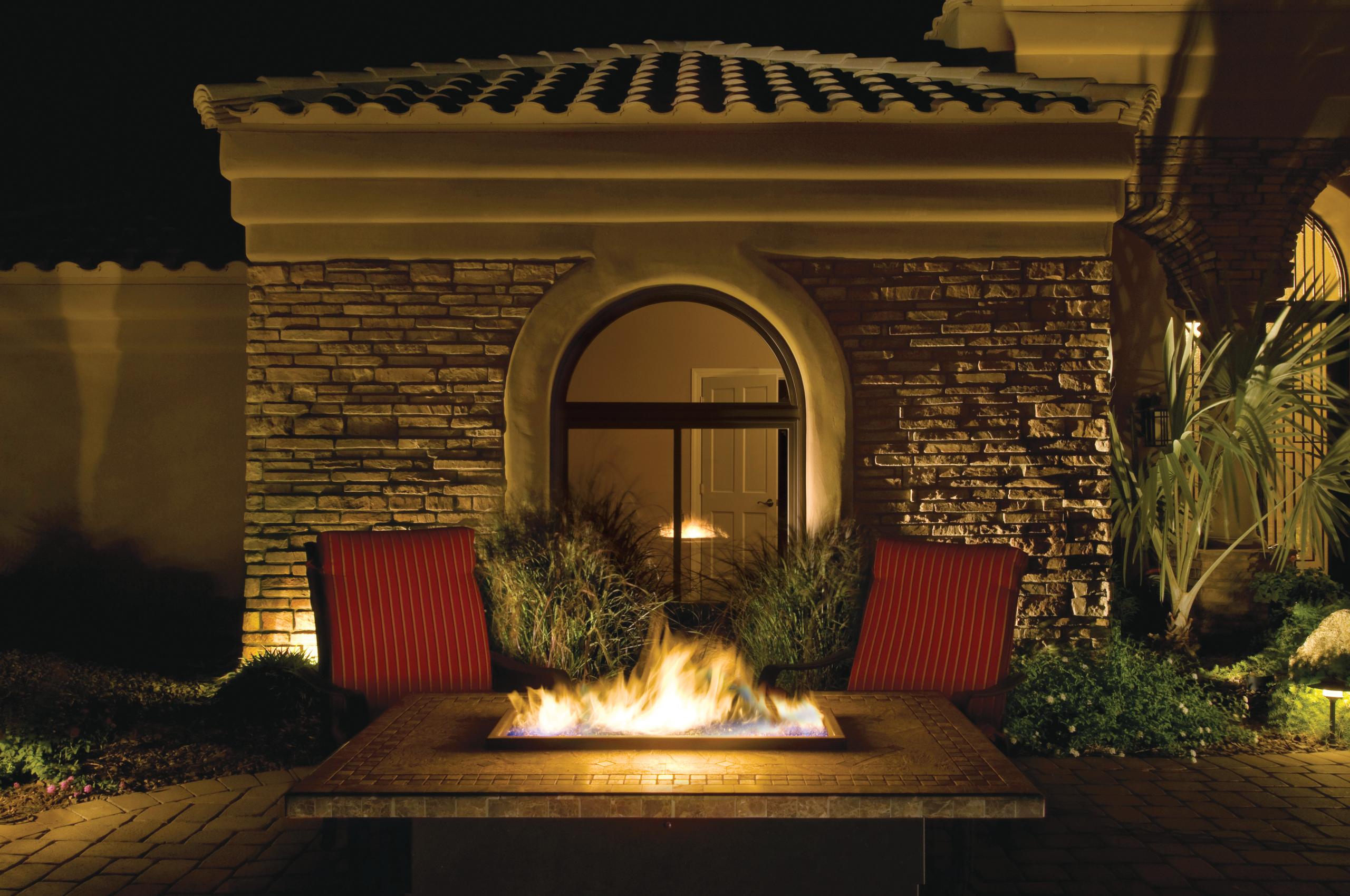 Whether your outdoor living areas lean toward the rustic or serve as a well-planned additional room, there are plenty of ways to perk up your patio this spring. Use the following ideas as a starting point, and add your own flair to make your patio the perfect place to relax for you and your guests.
Introduce color
Adding color to patio furniture is easier than you'd think. Try accessorizing with colorful throw pillows, an outdoor rug, or seasonal flowers. Go all out with a variety of colors, or pick a color scheme and then look for accessories in similar hues.
Refinish furniture
If your patio table is looking a little worse for the wear, consider refinishing it to bring new life to your outdoor space. For a quick and simple update, use spray paint to change the color of your current furniture and to give it a new lease on life. You can also introduce new and unique furniture without breaking the bank by repurposing flea-market finds, such as using old metal bed frames as outdoor seating surfaces.
Prepare for sun
Summer's not quite here yet, but soon enough blazing sunshine will be overhead—which can make for a heated patio experience, especially if it's exposed. Pergolas can provide much-needed shade when those hot days hit. A pergola can be a show-stopping addition to your outdoor space, and you can easily string lights across the roof for additional atmosphere. If building or buying a structure like this isn't in your budget, consider a canopy or even a large umbrella to add flair and protect you and your guests from the sun's rays.
Make a living centerpiece
Growing your own herbs is an easy way to introduce home-grown food to your diet. Rather than planting them in the ground where they are more susceptible to weather, plant your favorite herbs, garnishes, or veggies such as tomatoes or dwarf eggplants, in patio pots and keeping them on or near your table. Not only will you be able to use the herbs in your everyday cooking, but you'll have a functional centerpiece—and you'll be able to bring your plants inside during inclement weather to help protect them.
Heat it up
A fire pit can make for a warm, inviting space on chilly evenings (and adds bonfire-like ambience even when the temperature is moderate). Make your fire pit a focal point around which your furniture is arranged. This new addition will help you relax, and will help initiate conversation between you and your guests.
No matter what you choose to do to help perk up your patio, it's important to stay true to your tastes so you'll look forward to spending time outside this summer. These ideas are a great starting point; the rest is up to you!
What others have viewed...

Step 1:
Design Consultation
Our design consultants provide in-home or no-contact virtual meetings to listen to your design needs and provide a plan to improve your home.


Step 2:
Measure & Manufacture
Project Technicians ensure accuracy and answer any last minute questions before sending in the order for your fully customized windows.

Step 3:
Installation
Our Installers treat your home as if it were their own and clean up afterwards.

Step 4:
Customer Care
A robust limited warranty is backed by a commitment to making sure your windows function as expected.