New Year's Resolutions for Homeowners
Seven ways to improve your home and the way you live in it in the New Year.
As we reflect on another year that has come and gone and ring in a new year, many of us are pondering resolutions that will make ourselves better in some way. This year, we challenge you to improve yourself as a homeowner. Here are seven ideas to get you started.
Vow to be more energy efficient
In 2017, we're challenging homeowners across the country to become more energy efficient—both in your home, and the way you live in your home. Not only can these efforts help the environment, but they can help your pocketbook, too.
Consider upgrading certain features of your home such as your thermostat, large appliances, and windows to energy efficient products. Want a tip? Look for the ENERGY STAR label. Replacing old windows with ENERGY STAR certified windows lowers household energy bills by an average of 12% nationwide.[1] Simple changes can also make an impact like switching to energy-saving light bulbs and using a power strip for electronic devices and turning it off when the devices are not in use.
Simple changes to your daily routine can make a difference, too! Take advantage of natural sunlight, turn the lights off when you leave the room, take shorter showers, and make sure your windows and doors are locked.
Donate items you no longer need or use
We're willing to bet that somewhere on every homeowner's resolution list is to "declutter." According to an article in Women's Day, if you plan to take on the task of decluttering, you're going to need three bags: one for stuff you're going to throw away, one for things you're going to donate, and one for items you're not sure about. A good rule of thumb—if you haven't used it in the past year, you're not going to miss it. Here are a few places looking for donations:
Goodwill: Clothing, electronics, appliances, and furniture
Habitat ReStore: small and large donations of new or gently used furniture, appliances, housewares, and building materials
Salvation Army: clothing, furniture, and household goods
Hope Services: cars, household goods, and bicycles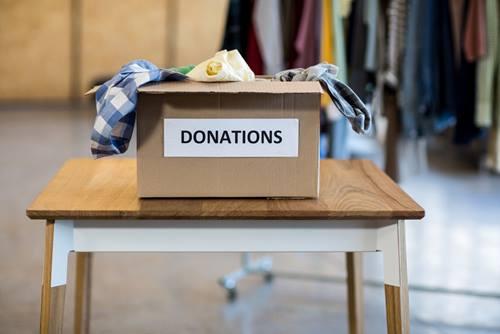 Do a safety audit
Make it a habit to regularly run through a home safety checklist. From home security to fire safety, here are a few checklists to help keep you and your family safe in your home:
Redfin's "10 Easy and Affordable Home Safety Resolutions for 2016"
KidsHealth "Household Safety Checklist for Kids"
USFA's "Home Fire Safety Checklist"
Boost your home's curb appeal
Whether you're planning to put your home on the market or you're just looking to add value, enhancing your home's curb appeal is a great place to start for homeowners in the New Year. For most, the exterior of a home is an afterthought when it comes to upgrades, when actually, some of the most cost-effective and easiest upgrades a homeowner can make happens on the outside. Here are seven ideas to get you started on your home's exterior face lift.
Plant a vegetable garden
Let's make 2017 the year we all trade in our smart phones for gardening gloves. Beginning and maintaining a garden is a resolution the whole family can take part in, and comes with a variety of benefits. A vegetable garden can reduce your grocery bill, help you maintain a healthy lifestyle, reduce your carbon footprint, and be educational for your kids or grandkids!
Are you a gardening beginner? The Old Farmer's Almanac can help get you started.
Just in case you're not convinced yet, here are four reasons you should start growing your own food now.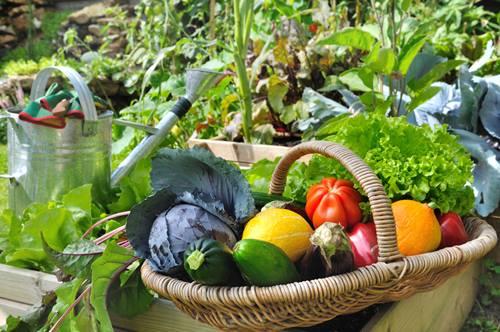 Deep clean your carpets
It's a good idea to get in the habit of deep cleaning your carpets at least once a year. A good deep clean get help remove dirt, dust, and other allergens to keep your home's indoor air quality at a healthy level and reduce your risk of indoor health concerns. Here are some tips for cleaning your carpets from Better Homes and Gardens.
Plan a party
Now, it's time to show off your clean, organized, and energy efficient home! Pick a date and throw a random party in 2017. Invite your family and grandchildren or just some close friends, and as Oprah Winfrey once said, "Cheers to a new year and another chance for us to get it right."
What others have viewed...

Step 1:
Design Consultation
Our design consultants provide in-home or no-contact virtual meetings to listen to your design needs and provide a plan to improve your home.


Step 2:
Measure & Manufacture
Project Technicians ensure accuracy and answer any last minute questions before sending in the order for your fully customized windows.

Step 3:
Installation
Our Installers treat your home as if it were their own and clean up afterwards.

Step 4:
Customer Care
A robust limited warranty is backed by a commitment to making sure your windows function as expected.