How to Live Sustainably Year Round
Earth Day is the world's largest environmental movement. While it's only given one day on the calendar, we'd bet we're not the only ones who want to celebrate it all year long. That's why today we want to highlight some of the ways Renewal by Andersen and its parent company, Andersen Corporation, contributes to the movement no matter what the date, and hopefully we'll inspire other companies and individuals to do the same.
ENERGY STAR® Partner of the Year (#ENERGYSTARPOY)
Recently, the U.S. Environmental Protection Agency (EPA) has recognized Andersen Corporation, including its subsidiary Renewal by Andersen, LLC., with a 2016 ENERGY STAR® Partner of the Year – Product Brand Owner Award for our outstanding contribution to reducing greenhouse gas emissions by manufacturing energy-efficient products and educating consumers about energy efficiency. Andersen Corporation has been an ENERGY STAR® partner since the Windows program began in 1998, and was the first window manufacturer awarded the ENERGY STAR National Window Partner of the Year in 1999. Interested in learning more about the honor of ENERGY STAR® Partner of the Year? Read our press release or follow along with the conversation on Twitter through #ENERGYSTARPOY.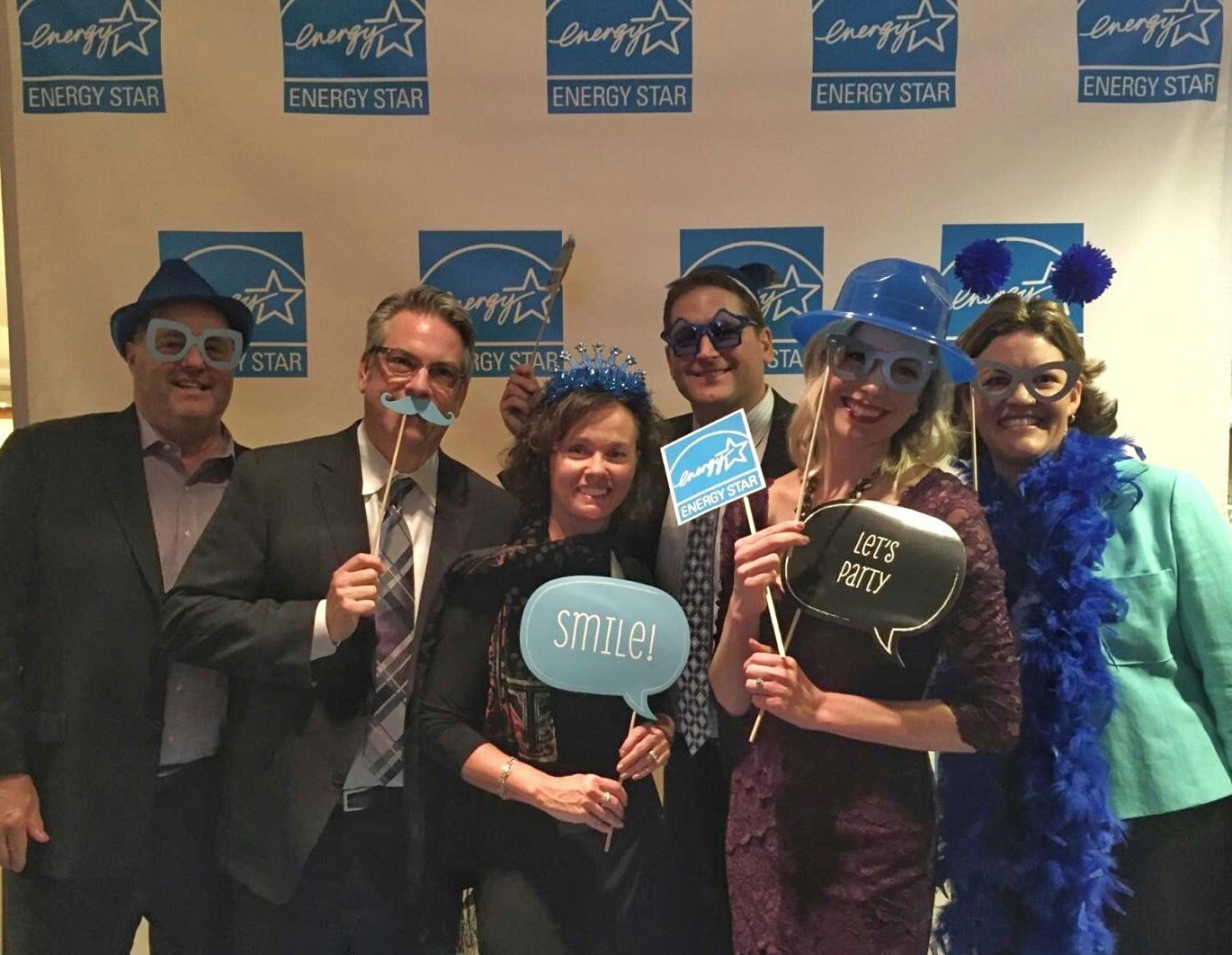 Renewal by Andersen® Energy-Efficient Replacement Windows:
Energy-efficient windows are critical to keeping utility costs low. That's where our Fibrex® composite material comes in. Fibrex® material is a revolutionary window frame option that Andersen has designed, developed, and implemented into our Renewal by Andersen® products. This composite offers the strength and stability of wood and the low-maintenance features of vinyl, while also reducing the thermal transfer found in other popular materials such as aluminum. What's more, forty percent of the raw material by weight used to make Fibrex® material is pre-consumer, reclaimed wood fiber!
The superior thermal insulating properties in our replacement windows helps your home stay warmer in winter and cooler in summer, helping you save money on your energy bills—so not only will you stay comfortable in your home all year long, but you can help keep your corner of the world just a little bit greener! Learn more about the Fibrex® material found in our replacement windows here.
Glass options
Did you know the windowpane itself can have an effect on your home's heating and cooling costs? Beware, not all glass performs the same. Some glass blocks heat transfer better than others. What does that mean? Well, the less heat transferred through the glass, the lower the cooling costs will be. Our energy-efficient windows are designed to help keep the outside elements at bay so your family can enjoy a more comfortable home temperature. We take pride in our extensive selection of windows and patio doors with glass options that make them ENERGY STAR® certified. Each glass option we offer has four unique benefits for heating, cooling, visible light transfer, and UV reduction. But don't worry – we help homeowners sort through the details specific to your home and your family to pinpoint the right window glass for you.
Andersen and Greenbuild
Greenbuild is the world's largest conference and expo dedicated to "sustainable building." Sustainable building is the planning, design, construction, and operations of buildings with several central, foremost considerations: energy and water use, indoor environmental quality, material selection, and the building's effects on its site.
Andersen Corporation is a founding member of the U.S. Green Building Council, and has joined the 25,000 sustainability enthusiasts that attend the international conference each year. Andersen held an educational session called Bringing Net Zero to the 99%, which focused on advancing net-zero performance in affordable housing and highlighted the St. Croix Valley Habitat for Humanity project "Eco Village" in River Falls, Wisconsin. 2015 was another fantastic year at the Greenbuild International Conference and Expo.
In the words of Andersen sustainability analyst Annie Perkins, "This year's show gave me hope. It's clear that the expansion of green buildings goes beyond building efficiencies to include human aspects relative to our relationships with buildings – encompassing communities as well.
Each year is more evident, the trajectory of green building is on track to apex by addressing and solving global issues far beyond brick and mortar buildings." You can learn more about the company's efforts with Greenbuild 2015 here.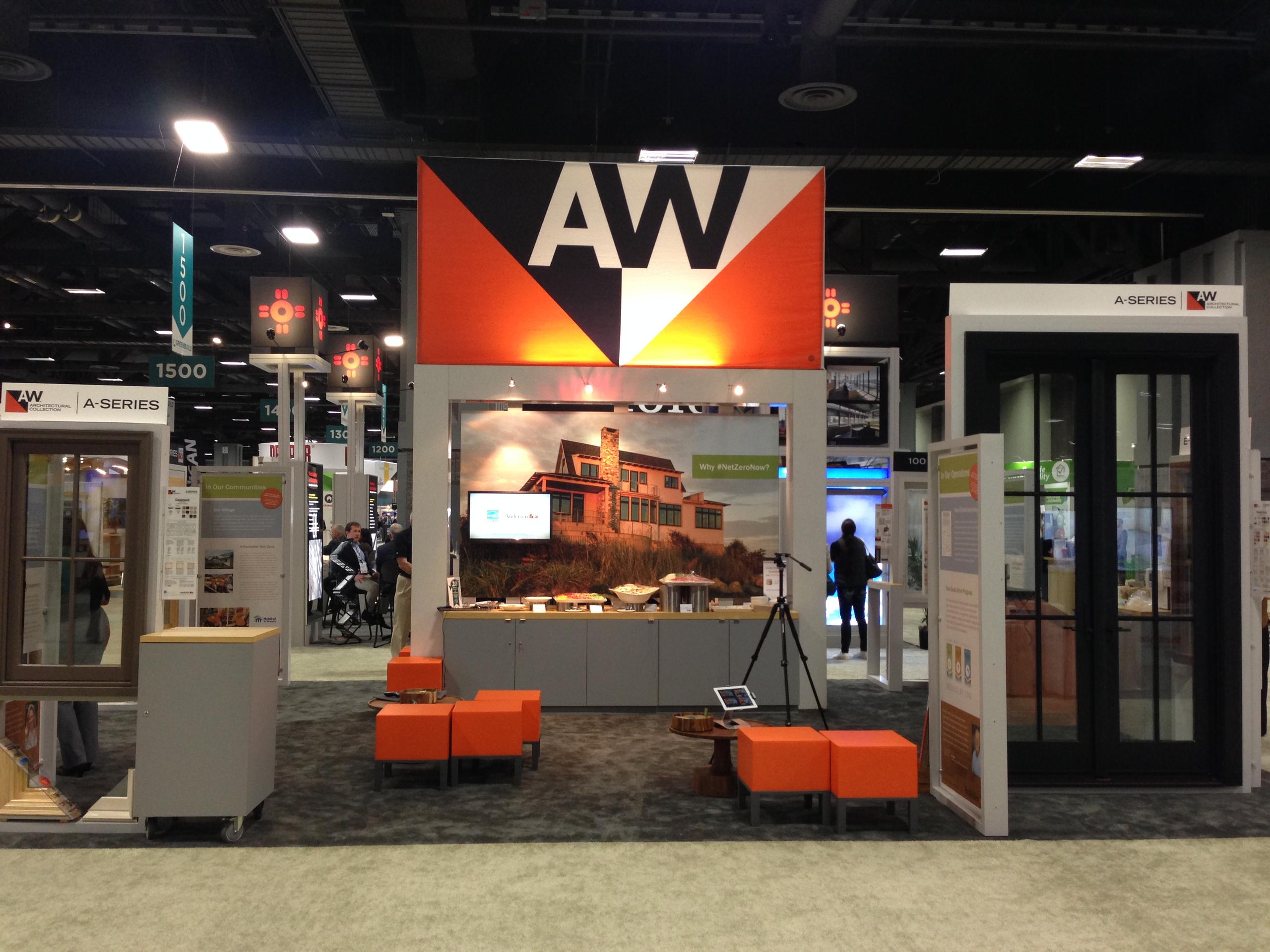 Looking to replace your windows or patio doors? Let us help make your home more energy efficient. Learn how ENERGY STAR® helps all of us save money and make the planet healthier – and why Andersen Corporation is one of its strongest supporters at http://www.renewalbyandersen.com/why-choose-us/energy-efficiency
What others have viewed...

Step 1:
Design Consultation
Our design consultants provide in-home or no-contact virtual meetings to listen to your design needs and provide a plan to improve your home.


Step 2:
Measure & Manufacture
Project Technicians ensure accuracy and answer any last minute questions before sending in the order for your fully customized windows.

Step 3:
Installation
Our Installers treat your home as if it were their own and clean up afterwards.

Step 4:
Customer Care
A robust limited warranty is backed by a commitment to making sure your windows function as expected.