5 Things You Can Do to Help out on Earth Day
5 things you can do to help out on Earth Day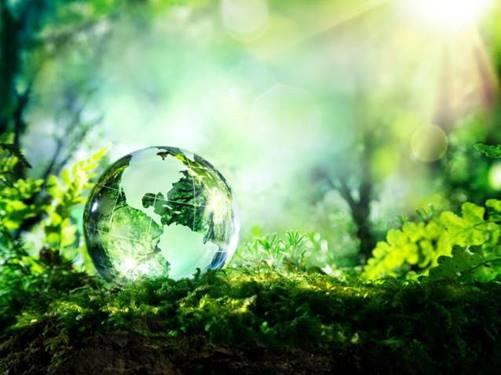 On April 22, 1970, 20 million people took to streets, parks, and auditoriums all across America to demonstrate for a healthy, sustainable environment in massive coast-to-coast rallies. It was the first ever Earth Day.
Now, nearly a half century later, Earth Day is the largest secular observance in the world, with more than a billion people taking part in activities and celebrations every year.
Earth Day 2017's theme is environmental and climate literacy, and encourages everyone to take an active role in understanding the threat of climate change and the environmental challenges facing the global citizenry.
It's easy to get involved this April 22 (and all year round). If you're looking for inspiration, you can see some of the more than "2 billion acts of green" on EarthDay.org. You can also read on for a few suggestions to get started!
Look around your home
Earth Day is the perfect time to take a critical look at ways to make your home more environmentally responsible. Unplug the "energy vampires" in your home when they aren't in use: plugged in electrical devices like TVs, stereos, microwaves, and other small appliances draw electricity even when they aren't actively running.
Consider switching to energy efficient LED light bulbs and make sure your fireplace is properly outfitted with dampers, doors, and fireplace inserts to reduce heat loss.
Also take a good long look at your windows. By installing energy efficient replacement windows, you can create a more energy efficient home, save money on energy bills, and make Mother Nature smile a little brighter. Have you heard Andersen Corporation, including Renewal by Andersen, has been recognized with a 2017 ENERGY STAR® Partner of the Year - Sustained Excellence Award?
Lend a hand
Most cities have events celebrating Earth Day. Search for activities happening near you, or visit the United States Environmental Protection Agency Earth Day page to find some events and volunteer opportunities in your area.
Can't find an organized activity near you? Start one yourself! Get a group of friends together, don your reflective vests and gloves, and pick up litter (and recycle what you can) in your neighborhood or in a park nearby.
Teach your children well
Educating the next generation is just as important as educating ourselves. After all, they are the ones who are inheriting what we leave behind.
Show your kids the beauty of getting outside—the Earth is an amazing, beautiful place to explore. Go for a hike, take them on nature walk, plan a picnic and let them help shop for the meal items at your local farmers' market; dig in the dirt and plant some pots filled with herbs or plant an Arbor Day seedling. Organized sports are great, but there are myriad ways to appreciate being outdoors for kids of ALL interests.
Looking for indoor activities for a rainy Earth Day? (April showers bring May flowers, after all!) Head to the local library to learn something new. Pick out books on ecosystems vastly different from your own and take a virtual trip around the world. Learn about vermiculture and composting and make a shopping list for the supplies you'd need to get started. Check out a field guide to birds and see how many species you can identify in your own back yard.
Or, for family game night, download this fun activity for the kids or grandkids: take the ENERGY STAR Scavenger Hunt to find out just how energy efficient your home is. When they're finished, print out the ENERGY STAR Memory Game, cut apart the cards, and partner up! We've even included an "envelope" you can create that will hold your memory cards when you're not playing. When you've successfully completed the scavenger hunt, commit to more savings by taking the ENERGY STAR pledge!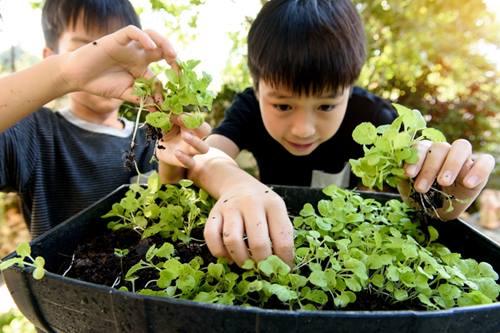 Ding-dong ditch DONATE it!
Don't just toss stuff in the garbage and sprint away. Many of us have "stuff" cluttering up the house we don't really need, want, or use. Give your unwanted items extra life, and save space in a landfill. Instead of throwing it away, consider donating your gently used items to a local charity. You free up space, and the organization provides for those in need or is able to re-sell items and earn much-needed cash.
Another idea is to hold a clothing swap. This can be a fun, free way for friends, relatives, co-workers, neighbors, and the like to find new wardrobe finds. For extra social points, hold it in conjunction with an Earth Day dinner or cookout!
If you're crafty, find a way to re-use or upcycle your items into something new altogether. Try making a flower planter out of an old tire, a new piece of lawn furniture out of a pallet, shopping bags from t-shirts, or a jewelry tree out of chipped china. The possibilities are endless, and you're doing double duty by keeping junk out of the dump AND not having to buy something new!
Make Every Day Earth Day
For more than a century, our parent company headquarters have been adjacent to the banks of the St. Croix—a federally protected National Wild & Scenic River. This connection instills an unyielding respect and appreciation for the irreplaceable value of nature. Our commitment to environmental stewardship is truly in our nature, and we try and remember that EVERY day is Earth Day.
We hope that these tips help you feel that same way…and making the effort doesn't have to be a major upheaval in your life. There are small things you can do every day, from recycling your junk mail to making upcycled craft projects with your kids; from remembering to turn off a light when you leave the room and shutting off the faucet while you brush your teeth, to choosing an environmentally friendly cleaning product the next time you're out shopping… Anything to help our environment is a perfect thing to do on Earth Day and every day. Don't restrict yourself to just one day a year—you can truly make a difference to environmental protection all the time!
If you want to learn more about the history of Earth Day and other ideas of how you can improve your community and our earth, visit A Billion Acts of Green. Visit our website to learn more information about Renewal by Andersen's environmental commitment.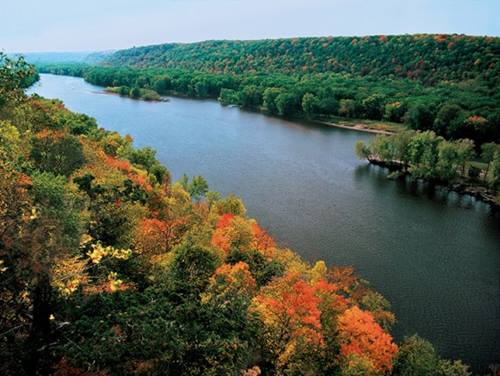 What others have viewed...

Step 1:
Design Consultation
Our design consultants provide in-home or no-contact virtual meetings to listen to your design needs and provide a plan to improve your home.


Step 2:
Measure & Manufacture
Project Technicians ensure accuracy and answer any last minute questions before sending in the order for your fully customized windows.

Step 3:
Installation
Our Installers treat your home as if it were their own and clean up afterwards.

Step 4:
Customer Care
A robust limited warranty is backed by a commitment to making sure your windows function as expected.